Content Delivery Services
Gardner Information Design, Inc. provides a wide range of content development and delivery services, such as:
Content Delivery Consulting
Content Management Consulting
Content Migrations
Content Production
Intranet Development
File Repository Management
This page demonstrates a sampling of communication skills that can be applied into website projects:
Over the years, GIDI principal P.J. Gardner has created and managed written materials in essentially every style and format, including web content, marketing materials, and technical documentation.
Prior to concentrating on Web delivery, GIDI Principal P.J. Gardner spent the majority of her career as a technical communications professional and documentation manager.
Note: For detailed information about contract and consulting projects, visit P.J. Gardner's Contract Resume.
Additional examples upon request.
P.J. Gardner, GIDI principal, has teaching credentials and is often a speaker for professional organizations.
Working with Visual Designers for Universal Access
P.J. Gardner delivered the following PowerPoint presentation on April 30, 2009, during an evening of 10-Minute Talks at a meeting of Boston-IA: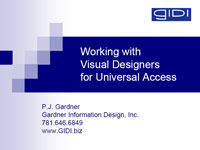 View the presentation (requires Adobe Reader):
Note: Microsoft PowerPoint versions available upon request.
Lessons from an Accessible Website: www.Boston-IA.org
P.J. Gardner created the following PowerPoint presentation about the accessibility of the Boston-IA.org website (a website she designed and maintains that demonstrates accessible design techniques).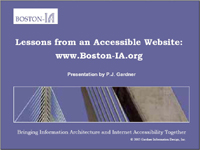 View the presentation (requires Adobe Reader):
Note: Microsoft PowerPoint version available upon request.
P.J. Gardner has written hundreds of technical documents over her career. A typical example is this user manual for a Web-based application, written for the Enterprise Testing Group at Blue Cross Blue Shield of Massachusetts (Fall 2006).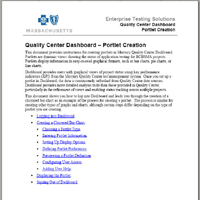 Note: Microsoft Word and PDF versions available upon request.
P.J. is adept at writing in many styles, such as web writing, technical writing, marketing writing, and other formats. Here is an article P.J. wrote about her mentor in the accessibility field, Neil Duane, when he passed away in 2004. This example demonstrates a more personal writing style.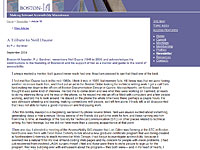 Read the full article: