Custom Website Portfolio
This portfolio includes the custom websites built by P.J. Gardner for individual Gardner Information Design clients, including small and mid-sized businesses, professionals, non-profit organizations, and individuals.
Note: Visit Enterprise Project Portfolio for case studies of contract and consulting work performed by P.J. Gardner on enterprise and organizational projects.
Each of the custom website projects below features the unique talents and personality of the customer's business, while skirting around the limitations imposed by the Web.
All of these projects demonstrate the GIDI commitment to accessibility and universal design principles, and all of them use custom style sheets and resize to fit the browser window.
A professional voiceover artist and actress providing all forms of voice-over services, including commercials, industrial videos, public service announcements, relaxation tapes, documentaries, narration, and voicemail, as well as character acting roles.
The goal of this website project was to feature Marla's voice-over demos in both YouTube and MP3 formats.

A networking organization committed to making Internet Accessibility mainstream, founded by GIDI principal, P.J. Gardner.
The goal for this website is to demonstrate as well as promote Web accessibility. This site is very successful with search engines such as Google (search for "Boston internet accessibility").

A 100-plus page redesign project for the Boston Software Process Improvement Network (SPIN), a networking organization of software engineers devoted to best practices for software development.
The goal for this project was to make the website easy to maintain by volunteer webmasters and content contributors. This organization's greatest asset is its long history.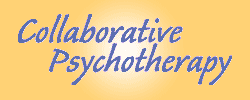 An innovative collaborative and educational approach to psychotherapy between therapist and "student" practiced by husband and wife team, Carl Schneider and Marcia Weiss, in Cambridge, Massachusetts. Carl and Marcia are widely recognized and quoted in the media for their expertise with dating and relationships, as well as their work with writers and artists.
GIDI also customized a WordPress theme to coordinate with the main website. The WordPress section allows the therapists to maintain their own Events at Collaborative Psychotherapy notices.

Consulting and training services in information modeling and system integration by principal Norman Daoust. Norman is former president of the Greater Boston Chapter of the Independent Computer Consultants Association (ICCA).
The goal for this project was to create a clean site design and cascading style sheet that the client can maintain himself.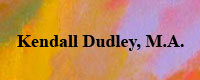 Career and retirement counseling services, writing seminars, and creativity coaching by principal Kendall Dudley.
The site consists of a KendallDudley.com portal page and several associated websites and blogs, all created by GIDI, including:
This cluster of related sites feature the client's artwork, extraordinary creativity, and love of color.

A website redesign for my sister Barbara Ferrero's massage therapy practice, located in sports rehabilitation centers in Orlando, Clermont, and Winter Park, Florida. Massage Timeout! emphasizes deep tissue massage, medical massage, sports message, and pain management for elite athletes and weekend warriors, as well as expectant mothers, stressed office workers, and even other massage therapists.
The goals for this project are to enhance the message and improve the search rankings for this growing business.

A website replacement for professional swimming coach and swim management consultant, Peter Sczupak, who provides swimming instruction and digital video analysis to swimmers at all levels— from beginners to competitive athletes.
The goals for this project were to improve site navigation by search engines, and to incorporate Google AdSense and Google Custom Web Search.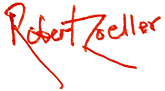 A website built to feature the artwork and life of my grandfather, Robert F. Zoeller (1894-1978), a marine artist prominent on Long Island, New York, on the occasion of an art opening in 2010 for one of his murals in a new location. The website includes a gallery of his paintings as well as genealogicial information about his extended family.
The website features a gathering of paintings, photographs, scans, artifacts, and a wide variety of source materials into a cohesive whole. The photographs of the paintings for this site were taken by Lawrence W. Osgood, Photographer.

A gigantic perennial sale held each Spring for almost a decade in Reading, Massachusetts, by two sisters and other backyard gardeners.
This website is updated once each year. One of its greatest assets is the client's own flower photos.

Technical editing for research projects by principal Judith Stitt.
This website features the client's outstanding references and the owner's commitment to quality.